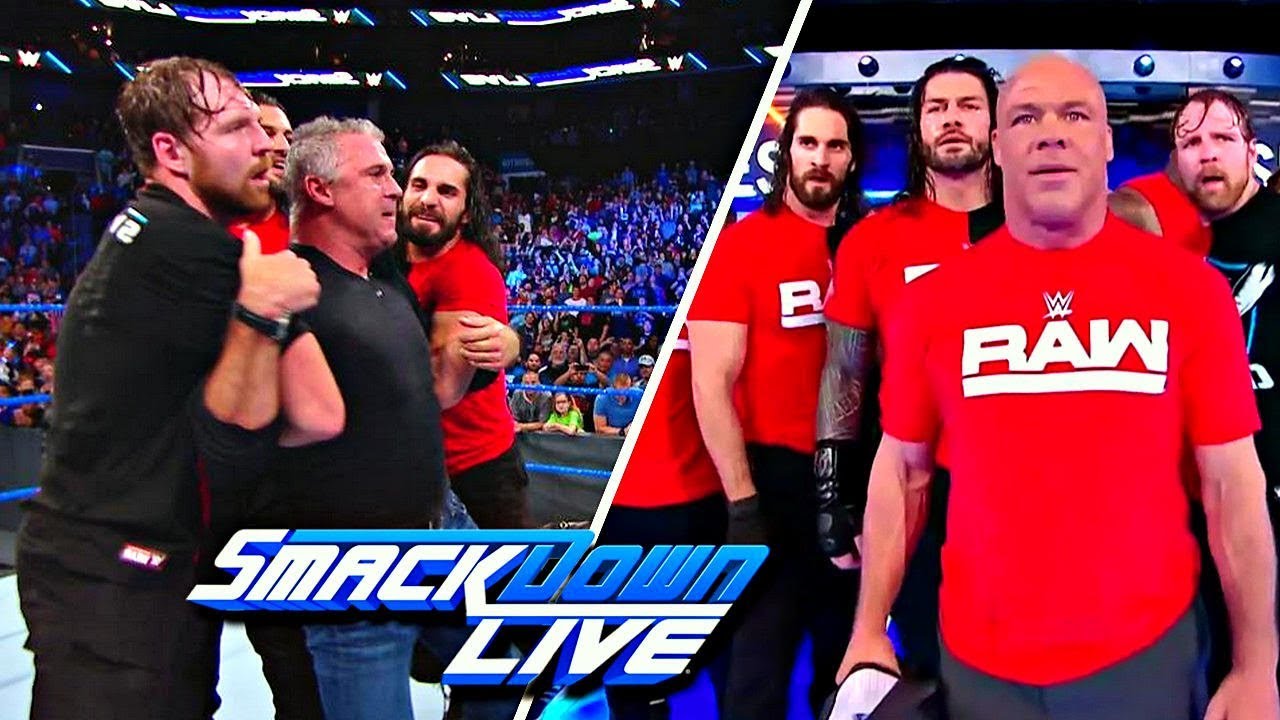 The show opened with Shane McMahon giving the Smackdown roster a pep talk in the back. In the arena, Daniel Bryan made his return and said just like Smackdown Live, he doesn't stay down. Bryan invited new WWE Champion AJ Styles to the ring, and offered to be Styles' personal advocate for the night. Bryan and Styles talked about the match against Brock Lesnar on Sunday, and Styles vowed to emerge victorious.
1. WWE Universal Championship Match: Baron Corbin (c) defeated Sin Cara. Corbin hit the End of Days and pinned Sin Cara to retain.
- Backstage, Daniel Bryan said that after Survivor Series, he would need to have a conversation with Shane McMahon to make sure they're on the same page.
2. Smackdown Women's Championship Match: Charlotte Flair defeated Natalya (c). Charlotte got Natalya to tap out to the Figure Eight to win the title. Flair's place on the women's Smackdown team at Survivor Series is now vacant. After the match, Ric Flair helped Charlotte celebrate.
3. Jey Uso defeated Chad Gable. Gable dispatched Jimmy Uso from the ring apron, and then Jey pinned Gable after a superkick.
- The New Day came to the ring and bragged about how they're going to defeat the Shield on Sunday.
4. The New Day NC Kevin Owens and Sami Zayn. In the middle of the match, the Shield's music hit and they entered through the crowd. The New Day and Zayn and Owens stood united, but then Zayn and Owens bailed, as the Shield attacked the New Day. The Usos came in to make the save, but Sheamus and Cesaro entered through the crowd as well.
In the back, the Raw women stormed the Smackdown women's locker room. More Raw roster members kept hitting the ring until Shane McMahon led the Smackdown locker room out of the back. Braun Strowman was the turning point as Raw laid out everyone, then delivered a Shield triple powerbomb to Shane McMahon after Kurt Angle gave the order. Angle delivered an Angle Slam to McMahon, then one more Shield triple powerbomb to close things out.
More on...