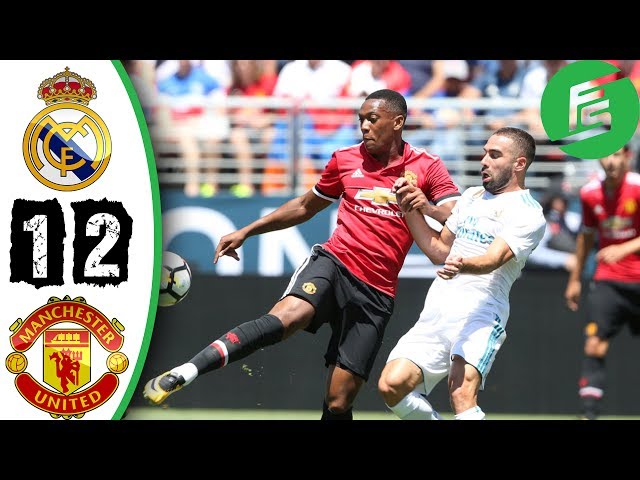 It was a tale of two halves today in California, but not what most would have expected. Manchester United's B team took the game to the Real Madrid stars in the first half, handing a 1-0 over to their big guns following Jesse Lingard's late goal from amazing Anthony Martial solo through 3 player, but the youth of Los Blancos shined through in the final 45 minutes as they drew level through Casemiro's penalty to force a shootout to decide things....
Neither side managed to impress in the shootout, but Man United edge it in the end as Casemiro hit the bar after Blind managed to give the Red Devils the lead, though the Brazilian is hardly the villain for Los Blancos who netted just one of their five attempts beyond De Gea.
It was a chance for the likes of Pereira and Anthony Martial to prove themselves and Martial did just that when he beat three Real Madrid players to set Jesse Lingard up at the back post at the end of the first half to give United the lead.
It looked like we would not see another goal until Theo Hernandez decided to take the game on his shoulders and started to roam into enemy territory. He won a penalty after Lindleof took him out of it in the penalty area, which Casemiro buried it.
It ended 1-1 in a game that was hard to gauge due to the number of changes on either side. The game went to penalties as they could not be separated.
More on...