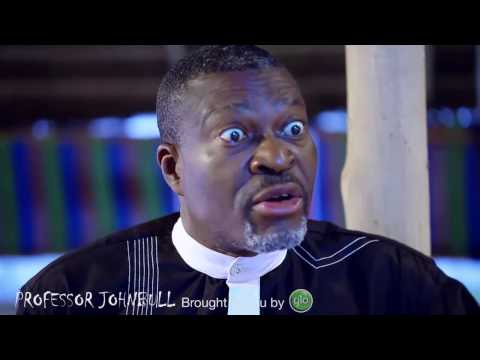 As Season 2 of the TV drama series, #ProfessorJohnbull, enters its 6th episode, the satire draws attention to the negative effects of solicited tips both on the society and on the psyche of those involved.
The new episode of the sitcom is tagged "Find Me Something".
"Find Me Something" is relevant in today's society because of the pervading tendency by people to expect tips for services rendered irrespective of whether or not the client has the means to dispense such favours.
The 'happy weekend, sir' syndrome, especially among people who should ordinarily render services without expecting gratification, is becoming worrisome and needs to be addressed. You will find the episode doing justice to the social ill as Professor Johnbull bares his mind on the issue this tonight.
You would find the episode entertaining as they watch to determine what Find me Something is all about. The episode will provide answers to posers like: Who is involved in the antics? Will Churchill and Flash fall for Samson's mischief as he plays the 'solicited tips' card on them? How does Professor Johnbull handle his gateman's penchant for asking for tips? Is 'Oga find me something' a societal issue or an individual problem? Why did Professor Johnbull abandon his nkwobi midway at Olaniyi's restaurant?
The episode also gives you the opportunity to see one of the veterans of Nollywood, Charles Okafor, as he makes a cameo appearance and teams up with Professor Johnbull to proffer solution to the 'Oga find me something' syndrome.