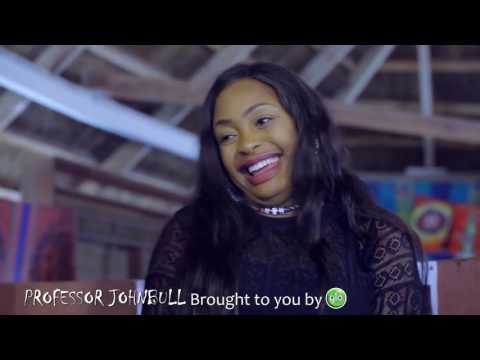 As the Season 2 of the hilarious TV Series, Professor Johnbull, enters its 12th episode on Tuesday, the satire treats yet another national malaise, the issue of fake begging.
The episode is tagged "Eye of the Blind".
The 30-minute satire, "promises to be as entertaining and educative as the previous episodes, as it brings to our consciousness, the negative effect of fake and corporate begging and how it has been hampering the chances of those who genuinely need help in our society".
In the episode, viewers will find out how the erudite Professor, Johnbull, acted by Kanayo O. Kanayo, handled the attempt by Flash (Stephen Odimgbe) to swindle him and other unsuspecting members of the society through the opening of a phony Go-Fund-Me-Account, on the pretence of suffering from a life-threatening ailment.
Other surprises awaiting viewers of the sitcom in the episode include the large number of fake beggars on the streets and their ingenious modus operandi. Viewers will also have the opportunity of determining who the fake ones are among the beggars and how to determine those who genuinely need help.
Primarily, "Eye of the Blind" raises posers such as what fate befalls those who scam others by pretending to be invalids? Is there any dignity in begging when the beggar doesn't have to? Has begging now become a profession in the country? Who are the corporate beggars and how do they operate?
Directed by Tchidi Chikere with Richard Mofe Damijo (RMD) and Chief Chika Okpala (Zebrudayah) as production consultants, "Eye of the Blind" parades the regulars of the sitcom such as Olaniyi (Yomi Fash-Lanso), Mai Doya (Funky Mallam), Elizabeth acted by Queen Nwokoye, just as Nuella Tchidi Chikere acted as Egbemma (Olaniyi's niece).