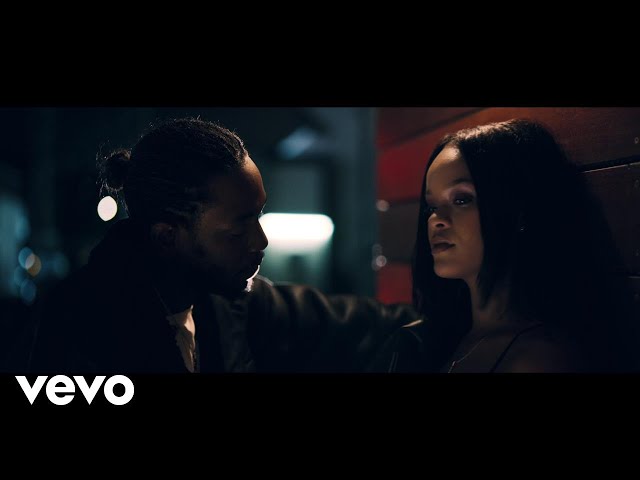 After giving "HUMBLE.," "DNA." and "ELEMENT." visual makeovers, Kendrick Lamar debuts the video for his Rihanna-assisted "LOYALTY." - and this one doesn't disappoint either.
Directed by Dave Meyers and The Little Homies (aka Kendrick and Dave Free), the stunning video finds K.Dot playing the pimp to RihRih's seductive prostitute, only their relationship goes deeper than that.
Featuring sharks, fist fights, a car crash and a dangling-off-a-skyscraper scene, "LOYALTY." is an instant Video of the Year contender.
More on...