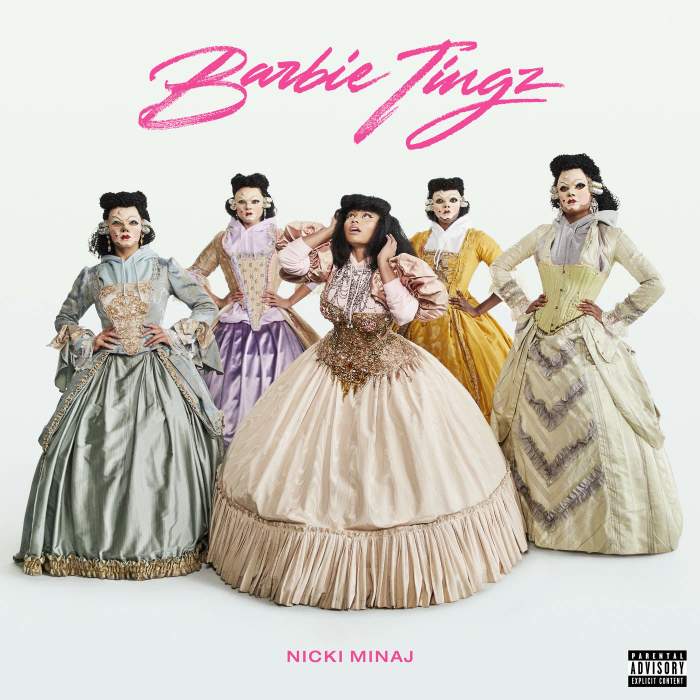 After months away from social media and the spotlight, Nicki Minaj makes her long-awaited return with a double dose of new music. The Young Money queen unleashes two new singles, "Barbie Tingz" and "Chun-Li," off her upcoming fourth album.
"Barbie Tingz" is an '80s-inspired dagger directed at copycats. "Rap bitches tell they team make 'em like Barbie / Had to come off IG so they can't stalk me," she raps. "All they do is copy looks, steal music too / Want to see what bitches do when they lose the blueprint."
Hear the new release below.