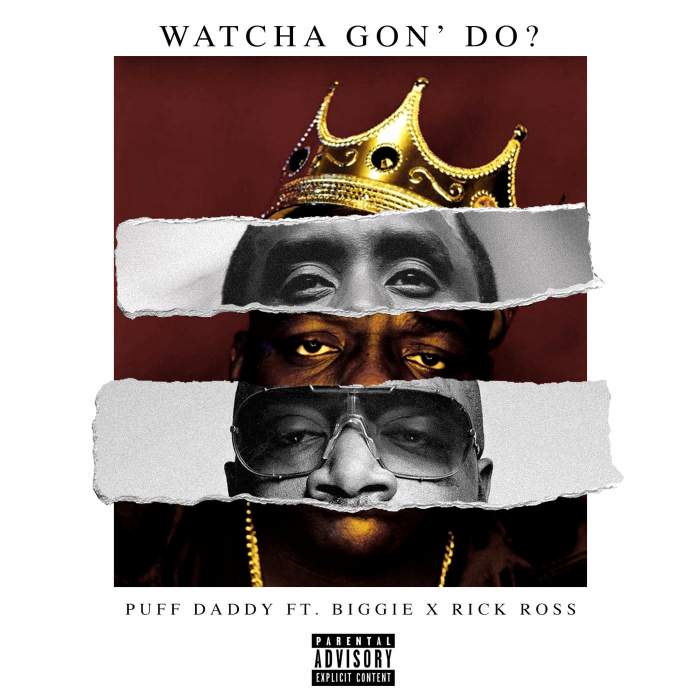 Can't stop, won't stop.
Fresh off his No. 1 documentary on iTunes, Sean "Puff Daddy" Combs unleashes his new single "Watcha Gon' Do" featuring The Notorious B.I.G. and Rick Ross. The '90s-inspired banger, which premiered during Episode 48 of Drake's OVO Sound Radio, finds Forbes Cash King in classic Bad Boy form.
"I'm f**kin' proud of myself," says Puff before rapping about his jet-set lifestyle and getting his "d**k sucked by mermaids."
Rozay delivers some regal rhymes about bad b**ches and Bugattis, while Biggie's verse was previously heard on "Hustler's Story" off 2005's Duets - The Final Chapter.
Listen to "Watcha Gon' Do?" below.