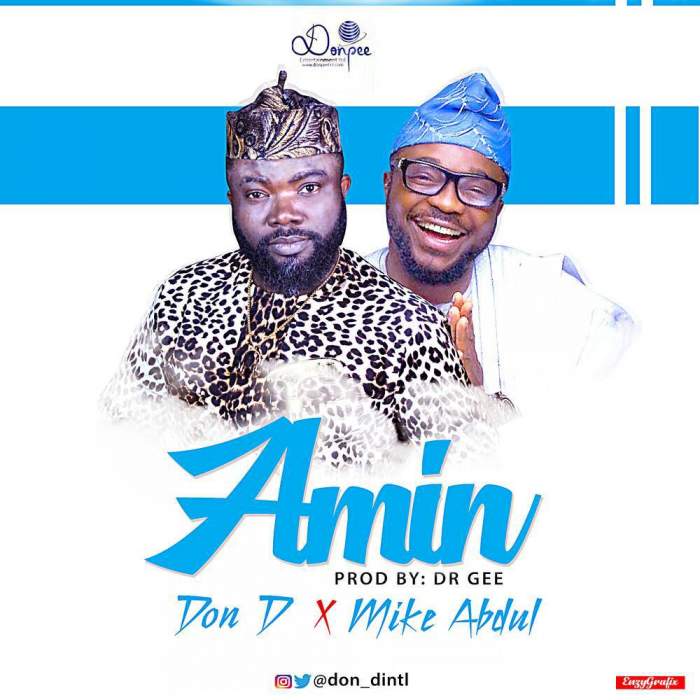 Daniel Ikoku known as Don D is a Nigerian singer, songwriter and Business tycoon. He is known for His rhythmic, amazing and steady live performances.
The Imo State born singer releases a different sound like never before; today the 26th of January 2018, featuring an amazing, electrifying gospel Icon in the person of Mike Abdul. The title of this delectable single is Amin!
This song expresses the fact that whatever you want from God in 2018 is done. Is it a house, a wife, promotion, contracts and more? It is done Already.
Amin is written by Don D and produced by Hitmaker Dr Gee. 
Download, Listen, Enjoy and Share!