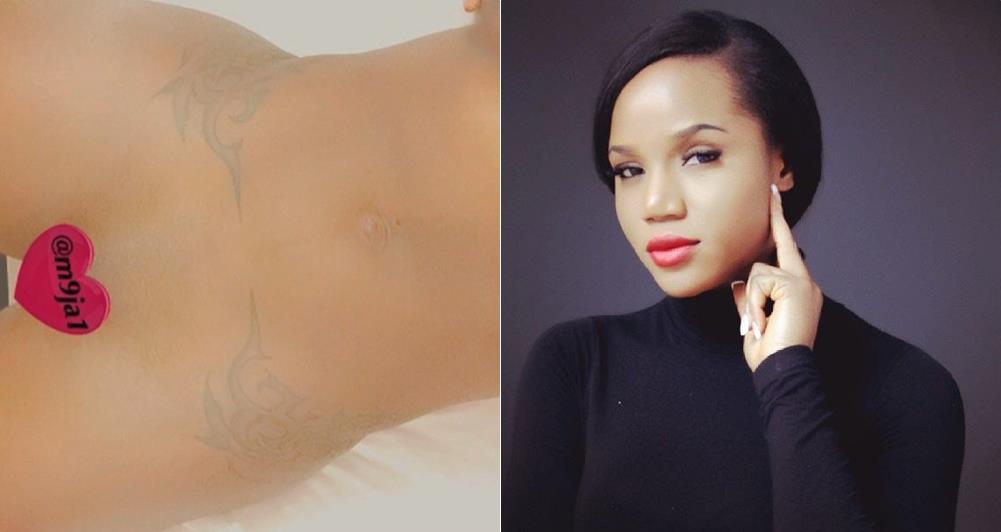 Popular Nigerian nudist Maheeda claims her VJ is becoming pinker as she becomes darker.
She shared the nude photo of her body via IG and captioned it;

"The darker I become the pinker it becomes and my tat fades ... were is my bleaching cream? Or wait let's enjoy the dark skin...."